Ripe, rich and delicious – bananas are one of most popular fruits that are easily available all year round . However, there are some weight watchers who will raise their eyebrows if they are asked to include it in their diet. They will soon know why this awesome fruit deserves to be loved and eaten.
Bananas are exceptionally healthy as they provide numerous health benefits. It is a versatile fruit that contains many nutrients including vitamins A, B, C and E along with minerals like potassium, zinc, iron and manganese. Just as eating a banana helps in keeping your body in good health and great shape, application of this fruit on your hair and skin will help you to keep them in great condition.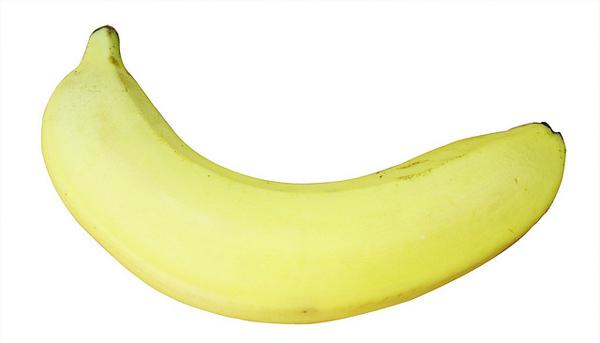 First let us look at the nutritional value of Banana
Nutritional Value Of Banana:
Here is a more detailed nutritive value table:
| | | |
| --- | --- | --- |
| Principle | Nutrient Value | Percentage of RDA |
| Energy | 90 Kcal | 4.5% |
| Carbohydrates | 22.84 g | 18% |
| Protein | 1.09g | 2% |
| Total Fat | 0.33 g | 1% |
| Dietary Fiber | 2.60 g | 7% |
| Vitamins | | |
| Folates | 20 µg | 5% |
| Niacin | 0.665 mg | 4% |
| Pantothenic acid | 0.334 mg | 7% |
| Pyridoxine | 0.367 mg | 28% |
| Riboflavin | 0.073 mg | 5% |
| Thiamin | 0.031 mg | 2% |
| Vitamin A | 64 IU | 2% |
| Vitamin C | 8.7 mg | 15% |
| Vitamin E | 0.10 mg | 1% |
| Vitamin K | 0.5 µg | 1% |
| Electrolytes | | |
| Sodium | 1 mg | 0% |
| Potassium | 358 mg | 8% |
| Minerals | | |
| Calcium | 5 mg | 0.5% |
| Copper | 0.078 mg | 8% |
| Iron | 0.26 mg | 2% |
| Magnesium | 27 mg | 7% |
| Manganese | 0.270 mg | 13% |
| Phosphorus | 22 mg | 3% |
| Selenium | 1.0 µg | 2% |
| Zinc | 0.15 mg | 1% |
| Phyto-nutrients | | |
| Carotene-α | 25 µg | – |
| Carotene-ß | 26 µg | – |
| Lutein-zeaxanthin | 22 µg | – |
Health Benefits of Banana:
Now let's take a quick look at the banana health benefits:
1. Gives instant surge of energy:
It does this by converting the natural sugars into instant energy and this is one of the reasons sportsmen consume it during intervals. Bananas are an excellent breakfast for kids and adults as it provides required energy throughout the day. This probably the most popular health
benefit of banana
.
2. Helps keep blood pressure under control:
Research indicates that potassium keeps blood pressure under control and improved consumption of calcium, potassium and magnesium can also help decrease high blood pressure. Bananas are rich in potassium, calcium & magnesium, so it is a healthy option for keeping blood pressure in check.
3. Helps lower cholesterol:
It is said that Pectin which is a soluble fibre in banana helps to lower Cholesterol levels. According to researchers, fibres that are water soluble such as pectin, psyllium, beta-glucan etc., lower the LDL Cholesterol without disturbing the HDL cholesterol.
11. Helps in

controlling

diarrhoea:
Raw bananas are astringent in nature and are effective in treatment for diarrhoea. They also regulate fluid balance.
12. Relieve from constipation:
Pectin found in Bananas, help to alleviate constipation and improves bowel function.
13. Helps in curing piles:
Since bananas help regulate bowel movement they help cure piles.
14. Helps regulating anaemia:
Bananas are good for Anaemic patients as they contain high levels of iron which help regulate the haemoglobin levels in the body.
15. Helps alleviating heartburn:
The antacid substance in banana gives immense relief from heartburn
16. Prevents allergies:
The presence of benign amino acids in banana helps combat allergies.
17. Helps withdrawing smoking urge:
Vitamins B6 and B12 along with magnesium and Potassium in Bananas helps recover from nicotine addiction
18. Helps recovering from hangover:
Bananas when blended with honey and yoghurt cures hangover.
19. Enhance weight gain:
The combination of milk and bananas enhances weight gain. Bananas provide the body with necessary natural sugars and milk provides protein.
20. Bananas benefits for weight loss:
Bananas contain loads of fibre and low amounts of fat and they are also easily digestible. A banana of 100 grams contains approx. 90 calories. And taking into consideration all its benefits it will not hurt including it into your diet. So dear weight watchers don't eliminate banana from your diet completely.
21. Prevents insomnia:
Bananas are rich in amino acids known as Tryptophan. This substance triggers production of melatonin (sleep hormone) which induces sleep. Eating banana a few hours before bedtime ensures a peaceful night's sleep.
22. Reduces inflammation due to mosquito bites:
Itching and swelling caused by mosquito bites can be reduced by rubbing the inside of a banana on it.
23. Other benefits of bananas:
Skin Benefits Of Banana:
Banana fruit has nutrients that are essential for the skin. They contain significant amounts of vitamin C and B6 which plays vital role in maintaining the integrity and elasticity of the skin.
In addition, the large amount of antioxidants and manganese present in banana protect the body from damage caused by oxygen free radicals which lead to premature aging of the skin.
So a major benefit from banana is
younger looking skin
. Banana has about 75 per cent water by weight. Thus banana helps hydrate your skin and prevents it from drying and peeling.
Here are some benefits of banana for skin care:
24. Natural moisturiser:
Banana is a great natural moisturiser for your skin. The Vitamin A present in banana restores the lost moisture and repairs the damaged, dull and dry skin. To instantly moisturise dry and dull skin, mash a ripe banana and apply it on your face. Avoid contact with eyes. Leave it on your skin for 20-25 minutes and then wash it away with lukewarm water. You will instantly have soft and supple skin.If you have extremely dry and flaky skin, you can also add honey to this face mask.This banana and honey mask also helps in getting rid of skin pigmentation.
Another easy face mask to get moisturised skin is to mash half a ripe banana and mix it with 1 tbsp. yogurt and 1 tsp. Vitamin E oil. Apply it generously on a clean face and wash it away after 30 minutes.
25. Glowing skin:
Banana contains generous amount of Vitamin C that helps in maintaining the natural and youthful glow of the skin.
Here are some banana face masks that you can use to get that natural glow back on your face.